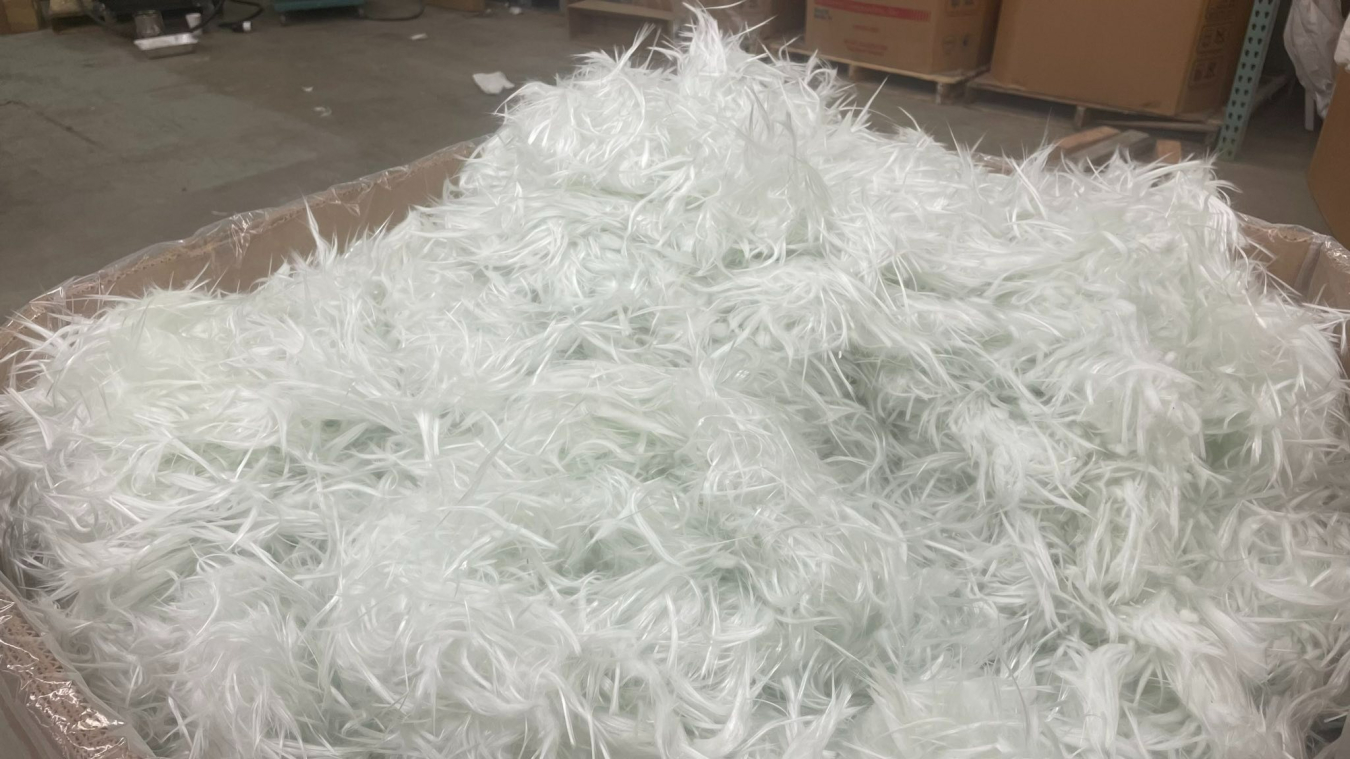 Read the full story from U.S. DOE.
A new fiberglass recycling technology is helping to develop a circular wind turbine economy while creating jobs and revitalizing a historic site.

Carbon Rivers, a company that produces advanced material and energy technologies, has commercialized a process to recover clean, mechanically intact glass fiber from decommissioned wind turbine blades. Glass fibers are a key part of the composite—a material made up of multiple constituents such as polymers and fibers—used to create wind turbine blades. Typically, turbine blades are 50% glass or carbon fiber composite by weight. However, Carbon Rivers upcycles all components of the blade, including the steel.

Funded by the U.S. Department of Energy's Wind Energy Technologies Office, the Carbon Rivers project team, led by Ryan Ginder, Bowie Benson, and Eva Li in collaboration with the University of Tennessee, Knoxville, successfully scaled up a recovery process that has the capability to divert thousands of tons of waste that would otherwise be destined for landfills. To date, Carbon Rivers has upcycled a few thousand metric tons and is building capacity in their new facility to take in over 50,000 metric tons annually.