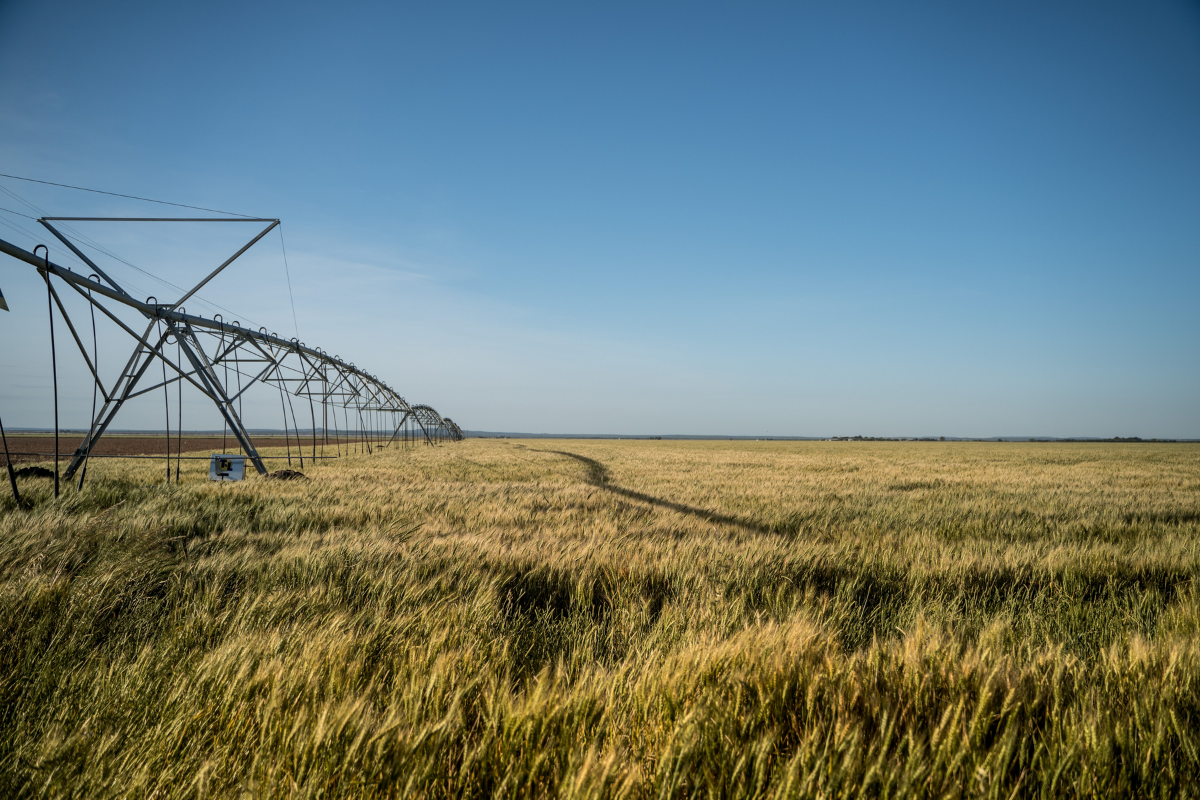 by Tiffany Jolley, Prairie Research Institute
Water Survey researchers are exploring ways to simulate the interactions between groundwater and surface water by combining existing modeling technology, including investigating how groundwater elevations change in response to storm events and subsequent river rises. Groundwaters and surface waters are intimately connected and impacts on one will affect the other (e.g., contaminated groundwater seeping into river flow). Understanding these interactions will enable the Water Survey to better support management of the state's natural water resources.
"There are some areas that bear close monitoring, including areas where irrigation is increasing over confined aquifers, including the Green River lowlands and the eastern part of the Mahomet aquifer in East Central Illinois," said Allan Jones, an ISWS hydrogeologist. 
The ISWS groundwater team is collaborating with the Imperial Valley Water Authority and local communities to help them better understand their water usage and the demands on the local aquifer. 
"In particular, irrigation pumpage in Mason County is extensive, peaking at nearly 1 billion gallons per day during the summer irrigation season," said Jones.
However, long-term aquifer records indicate that such extensive pumping does not leave a permanent impact on the groundwater (e.g., a gradual loss of water volume over time). The current explanation for the lack of persistent influence from irrigation is that the shallow Mahomet aquifer is rapidly recharged during annual rain events. 
 "Our current research suggests that water may also be entering the Mahomet aquifer from the Illinois River, especially during regional precipitation events when river water levels are elevated," said Jones. "These contributions of water from the Illinois River may act to buffer the Mahomet aquifer's water storage against the regular irrigation demands." 
However, Jones notes that these contributions to groundwater from the Illinois River introduce new challenges. 
"The water from the Illinois River can cause a flow inversion in the groundwater that causes groundwater to stagnate or flow back into the aquifer rather than toward the river as usual in this system," said Jones. "Furthermore, this can impact the transport of nutrients and influence chemical reactions to occur that may not normally occur through the groundwater and may induce a lag time before flow into the rivers."
The ISWS groundwater team is working to improve groundwater models of near-stream dynamics of environmental contaminants. ISWS researchers are working to speed up groundwater flow models by streamlining model architectures to couple them with dynamic river stage models. In addition, combining watershed-scale models and groundwater flow models will help to better capture the simulation of broadly distributed contaminants, such as nitrate.
The Water Survey also helps communicate research to the public to better identify water supply planning priorities. ISWS researchers regularly meet with water users, managers, and planners at the state, regional, and local levels. 
"Our efforts continue to evaluate community risk for regional growth scenarios and improve understanding of how water users influence supply risk and uncertainty," said Jones.   
For more information, contact Alan Jones: alljones@illinois.edu
This story originally appeared on the Prairie Research Institute News Blog. Read the original article.