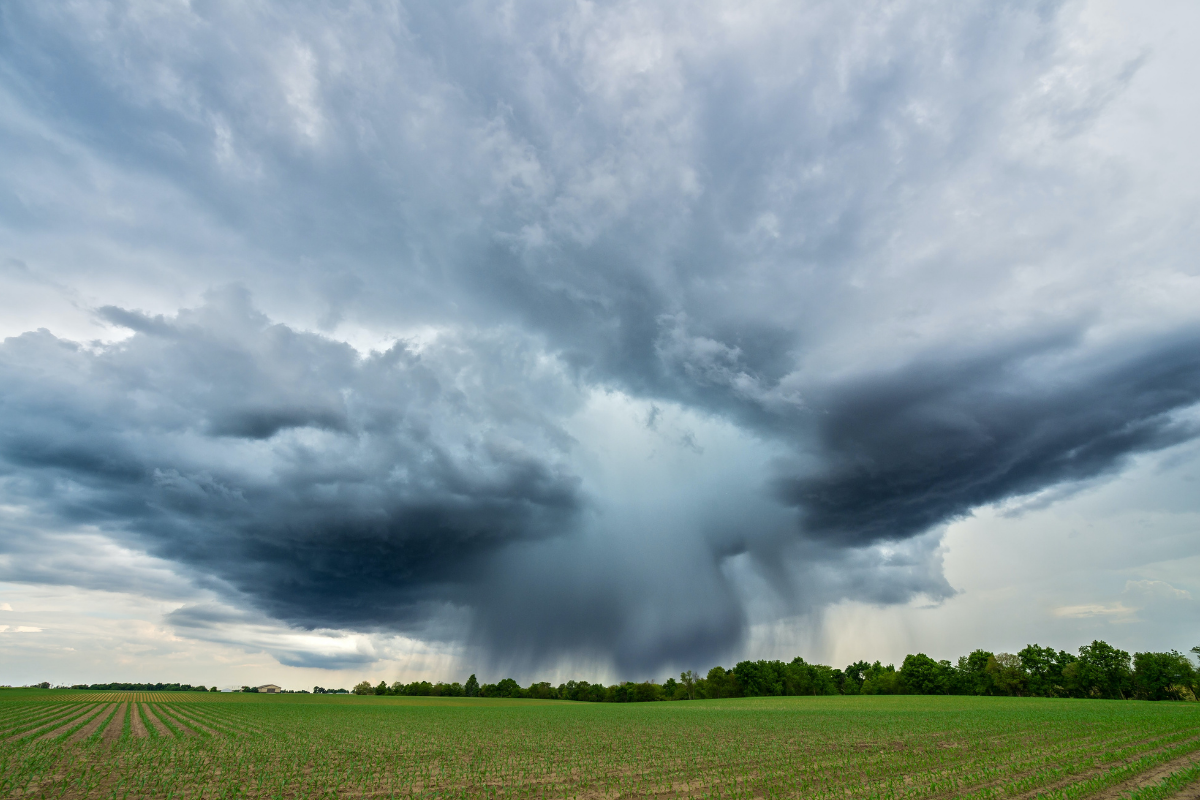 by Tiffany Jolley, Prairie Research Institute
Floods? Blizzards? Tornadoes? Earthquakes? Illinois has experienced all of these natural disasters, and while flooding accounts for more than 90 percent of declared disasters in the state, identifying where all types of natural disasters are most likely to occur is the first step to reducing the personal and economic losses they cause. The ISWS Coordinated Hazard Assessment and Mapping Program (CHAMP) assesses local hazards, identifies high-risk areas, and engages community partners to inform, educate, and empower others to take action in preventing losses from natural disasters.
"Our goal is to help facilitate this process of engaging every community in Illinois with research from PRI scientists to better identify and explain natural hazards," said Lisa Graff, GIS team manager for CHAMP.

The CHAMP team's more than 25 professional staff—who have expertise in city planning, engineering, GIS, hydrologic and hydraulic modeling, hazard mitigation planning, and community engagement—work with communities to build unique and comprehensive Natural Hazard Mitigation Plans (NHMP).

NHMPs are not only effective in reducing or eliminating risks to human life and property from natural hazards but are the basis for Federal Emergency Management Agency (FEMA) funding for community projects that reduce exposure to these losses.
"Under the Disaster Mitigation Act of 2000, an amendment to the Stafford Act, having an approved, completed, and adopted mitigation plan increases access to additional types of funding at the national level," said Graff.  
However, not every county has the resources to complete a grant application, especially in less populated counties where officials often wear multiple hats. 
"We work to be an invaluable resource for these counties with fewer resources at their disposal, to not only help them better assess and understand the unique risk factors in their communities but also to help them access more funding at the federal level," Graff said.
CHAMP has been working with Washington County and the Southwestern Illinois Metropolitan and Regional Planning Commission (SIMAPC), local governments, and residents since 2019 to develop a Pre-Disaster Mitigation (PDM) grant application, which has been approved by FEMA and the Illinois Emergency Management Agency (IEMA). The CHAMP team began conducting risk assessments this year. The process involves analyzing past, current, and future risks by considering changing hazards and vulnerabilities, as well as implementing FEMA's GIS-based risk modeling methodology software, Hazus, to estimate the physical, economic, and social impacts of floods and earthquakes in the area.
In addition to identifying hazards such as flooding, tornadoes, drought, extreme temperatures, and earthquakes, the CHAMP team will then work with local governments within Washington County to assign a value to each risk and prepare a risk assessment summary of each hazard and its impact on the community.
This year, Illinois is flagged to receive $77 million in mitigation funds from FEMA, an unprecedented amount in response to the COVID-19 pandemic disaster declaration (DR-4489). IEMA's top priority is for every county to develop and adopt a FEMA-approved hazard mitigation plan in order to be eligible for future mitigation project funds, making communities safer.
To find out how the Water Survey can help your community develop a plan and become eligible for federal mitigation funds, contact Rebecca Leitschuh at rleits@illinois.edu.
This article originally appeared on the Prairie Research Institute News blog. Read the original article here.