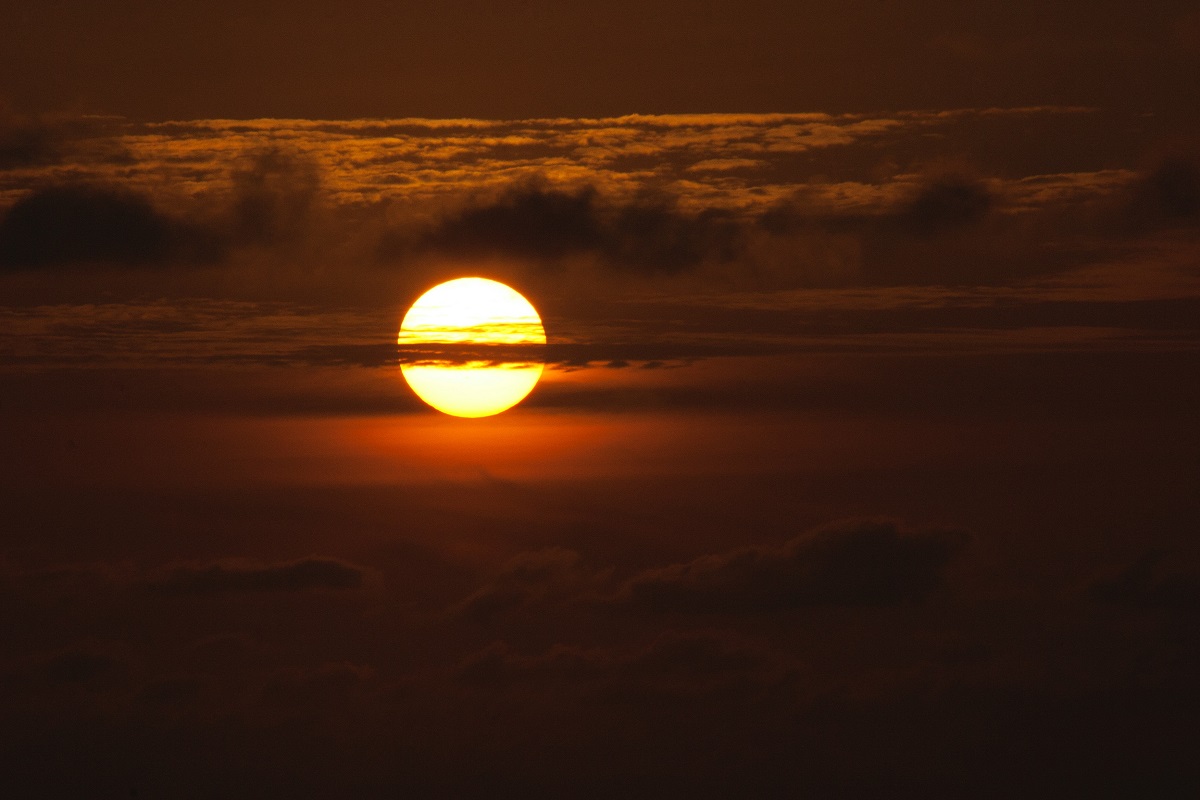 This post originally appeared on the Prairie Research Institute blog. Read the original article.
by Lisa Sheppard, Prairie Research Institute
Limiting the global average temperature to 1.5 degrees C (2.7 degrees F) above pre-industrial conditions compared with 2 degrees C (3.6 degrees F), as predicted for the future, will avoid more intense and more frequent heavy precipitation and extreme heat waves, according to a recent study at the Illinois State Water Survey (ISWS) that explored global warming's effects on specific U.S. regions.
The United Nations' Intergovernmental Panel on Climate Change has suggested that societies and the environment will benefit by limiting global warming by 0.5 degrees C (0.9 degrees F). If warming continues at the current rate, it will reach 1.5 degrees C worldwide as soon as 2030, with a 0.2 degree C increase per decade beyond that from past and current greenhouse gas emissions.
"We have already almost bridged the 1.5 degree C point," said ISWS scientist and study principal investigator Liang Chen. "In our study we wanted to see how much extreme weather events can be avoided if we can make efforts to limit global warming by 0.5 degrees C."
This study was one of a few that has examined global warming at the regional rather than the global scale using U.S. data and regional computer modeling.
"The regional focus is somewhat unique for the U.S. and hopefully provides some value added to the national-scale reports like the National Climate Assessment," said Illinois State Climatologist Trent Ford, co-investigator on the study. "This is particularly valuable for planning and adaptation, where regional-to-local scale information on historical and future climate change is vital for decision making."
Findings showed that the 0.5 degree C less global warming would avoid intensified climate extremes by 32 to 46 percent for the severity and frequency of heat extremes across the country and by 23 to 41 percent for heavy precipitation in the U.S. North, South, and Southeast. Some regions of the Southwest would experience reduced dry spell and drought frequencies.
Across the U.S., fewer hot extreme events would indicate nearly 11 fewer days annually with maximum temperatures above the 90th percentile.
In the Midwest, findings showed a significant decrease in heavy precipitation events and heat intensity by keeping the global temperature increase below 1.5 degrees C. Less intense and frequent precipitation reduces flood risk, even given no changes in floodplain management or policy.
"The study findings are aligned with similar studies in other parts of the world, essentially that reducing overall global warming between now and mid-century will likely reduce the intensity of hazards across the U.S., and in particular here in the Midwest," Ford said.
The study was published in Climate Dynamics.
---
Media contacts: Liang Chen, liangch@illinois.edu; Trent Ford, twford@illinois.edu
news@prairie.illinois.edu