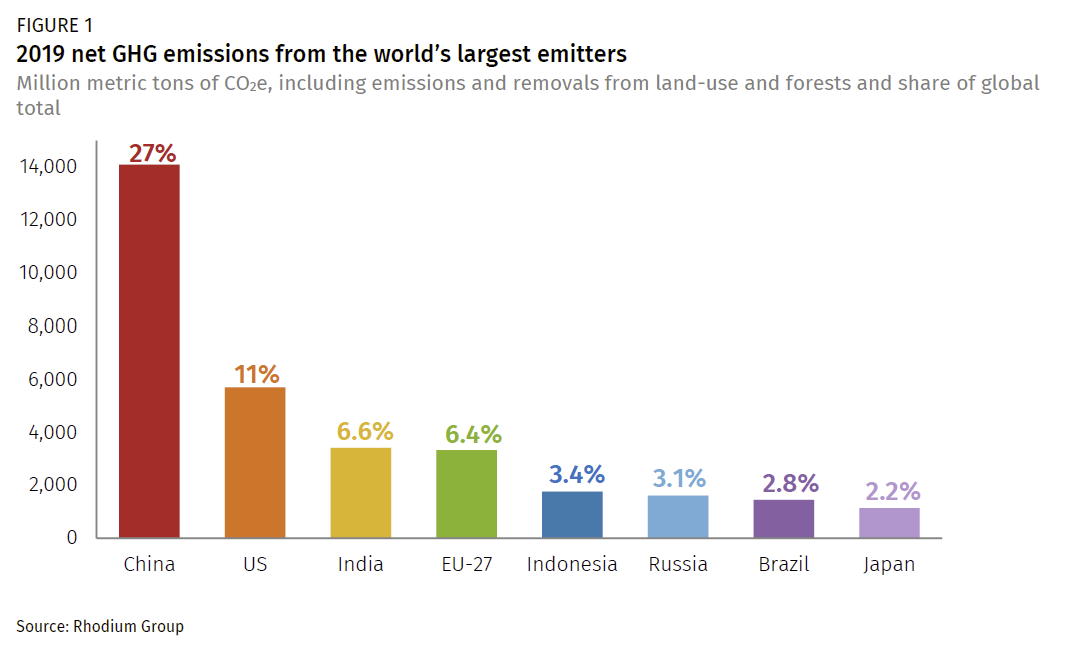 Read the full story from the Rhodium Group.
Each year Rhodium Group provides the most up-to-date global and country-level greenhouse gas (GHG) emissions estimates through the ClimateDeck (a partnership with Breakthrough Energy). In addition to our preliminary US and China GHG estimates for 2020, Rhodium provides annual estimates of economy-wide emissions—including all six Kyoto gases—for over 190 countries from 1990-2019.

Using our newly updated global emissions data through 2019, we estimate that in 2019, for the first time since national greenhouse gas emissions have been measured, China's annual emissions exceeded those of all developed countries combined. China's emissions were less than a quarter of developed country emissions in 1990, but over the past three decades have more than tripled, reaching over 14 gigatons of CO2-equivalent in 2019. 
See also news coverage of the report